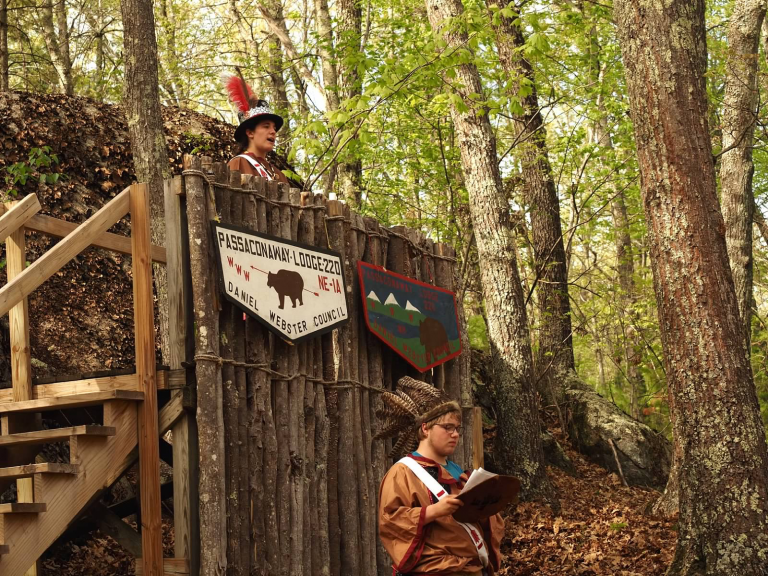 October Fellowship & Ordeal – Oct. 13-15, 2023
---
Welcome to the October Fellowship weekend, held at Hoge Base in Walpole NH!
Pierre W. Hoge Conservation Base, Daniel Webster Council, BSA. Eaton Rd, Walpole, NH 03608
This weekend is dedicated to inducting Ordeal Candidates into Scouting's National Honor Society.
All current OA Members please arrive between 5:00 and 7:30 PM Friday. Plan on staying through Sunday until 9AM. Event to be held from October 13-15, 2023.
****ALL ORDEAL CANDIDATES****
Please arrive between 6:00 and 6:30 PM on Friday October 13th. Please plan on staying through Sunday morning until 9AM.
You may register online by clicking on REGISTER below. You may pay online by using PayPal, Credit Card or checking account. If you do not want to pay online, please select "mail/off-line" at checkout. If there is not enough time to mail it to the office with the attached registration form, please bring cash or a check to check-in at camp.