Click Here to pay your 2022 Dues
It's time to renew your membership in Passaconaway Lodge for 2022! Paying dues entitles you to all the benefits of lodge membership, including attending lodge events, participating in OA High Adventure programs, and representing the OA in your troop. You must be currently registered in the BSA to be in the OA.
To celebrate our 80th Anniversary we are offering a 5 Year Dues Plan at a special cost of $100. Each year of dues is contingent upon continued registration in BSA. It is expected that the dues will be increased over the next 5 years so please take advantage of this incentive.
Every dues paying member of 2022 will receive a free Annual Member patch. . Any member that takes advantage of the 5 Year Dues Plan will receive the complete 5 year patch set for 2022-2027. So get them one at a time each year, or all 5 at once!
If you prefer to not pay online, continue with the on-line registration and select Pay by Mail, print your receipt and send it with your payment to the Council office.
Passaconaway Lodge, Daniel Webster Council News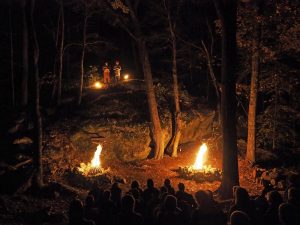 If you prefer to not pay online, continue with the on-line registration and select Pay by Mail, print your receipt and send it with your payment to the Council office BY May 2, 2022
The Passaconaway Lodge Event Pass is a unique way of registering and paying once for the Spring and Fall induction weekends as well as the Lodge Conference weekend. Because you are committing to these 3 events, you are receiving a 25% discount over the normal individual event fee.
There are no refunds for not attending an event.
This offer is for a limited time only and must be paid online, postmarked or delivered to the Council Service Center no later than May 1, 2022.
Included Events
Additional Details
2022 Spring Induction Weekend reg$45;EP$35
May 13th – 15th @ Camp Carpenter2022 Fall Induction Weekend reg$45;EP$35
Sept 9th – 11th @ Hidden Valley Scout Camp

2022 Lodge Conferencereg$45; EP$30October 14th – 16th @ Hidden Valley Scout Camp
You are still required to register for each of the events; there will be an option for EVENT PASS user when registering.
You must submit a copy of BSA Med form part
A&B during check-in at each event. You will
not be permitted to attend without it.*NOTE: You must preregister for all events or a $5 late fee will be accessed
Click Here to Purchase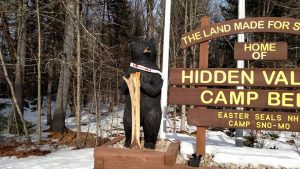 Winter Fun Weekend ..
The Fun Weekend takes place at Carter Lodge at Hidden Valley Scout Camp and is a time for Lodge members to come together and just have fun. It's not a work weekend, so the most you will have to do is take your sleeping bag out of your pack and find a comfy spot for it. The weekend is free to play all the video games, board games, card playing, snowball fights, and sledding you desire.
Besides Ice Fishing (weather permitting) we are are also offering these other activities:
1. Skiing or snowboarding at Gunstock NOTE: The costs for this activity is not covered in the registration fee and must be paid at Gunstock (rentals lift fee etc)
2. Funspot This will include tokens for games and transportation, NOTE: there will be an additional $20 for this activity which can be added to your registration also personal spending money is advisable
The 2022 Lodge Fun Weekend will take place at Carter L0dge at Hidden Valley from Friday, January 14th to Sunday, January 16th. Arrive at 5:00 pm on Friday to sign in and leave on Sunday at 9:00 am.  The lodge has electricity, so feel free to bring gaming systems, TVs and other electronics.
The registration cost for this event is $45 with an EARLY BIRD FEE of $40 if submitted by January 10th.
You must submit current and completed parts A & B of the BSA Medical Form at check in on Friday. You will not be permitted to attend this event otherwise!
Click Here to Register